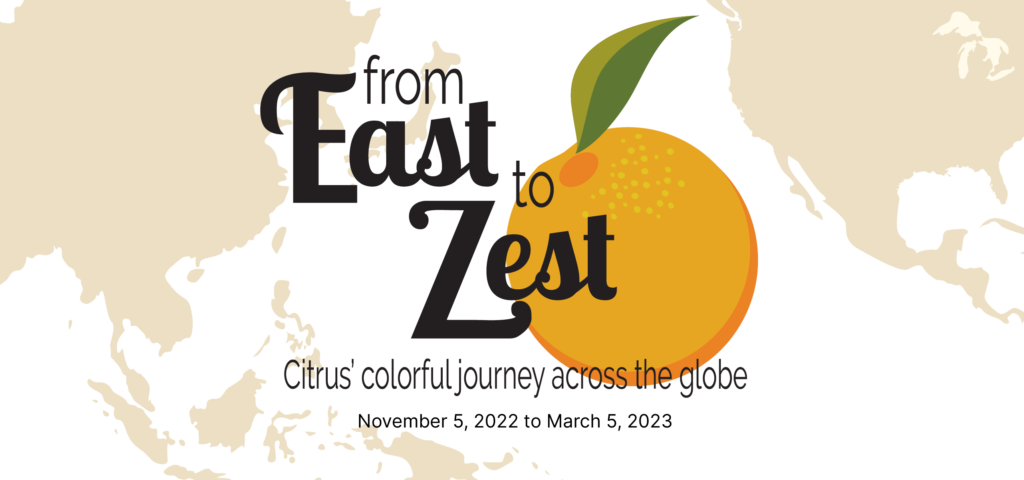 Coming Fall 2022
For the first time ever, Sonoma Botanical Garden will be home to an indoor botanical exhibition opening November 5, 2022. From East to Zest is an original, immersive, living exhibition illustrating citrus' colorful journey across the globe. In addition to colorful displays and signs, the Garden's greenhouse will become the temporary home for a cornucopia of living citrus trees in fruit to celebrate the diversity of this floral family.
Virtually all citrus originated in southeast Asia, yet today it is thoroughly ingrained in the cuisines and cultures of the Americas. Imagine Peruvian food without lemons, or Mexican cuisine without limes!
Thousands of years of citrus cultivar selection and breeding has produced a vast trove of little-known, yet distinct citrus including such culinary treats as the Yuzu, beloved of chefs everywhere today, or the Sudachi, from which ponzu braising sauce is made. Bizarre forms, like the Buddha Hand citron, or unusual hybrids like limequats and mandarinquats, add to the fascinating range of citrus grown in California today. These zesty delights have travelled far from their historic ranges and new DNA evidence is changing how botanists think about this tangled floral family.
Rooted in a commitment to conserving biodiversity, the Garden has been home to a treasure trove of plants collected from temperate parts of East Asia, protecting the wild genetics of some rare and endangered species. This foundation in Asian flora and location in the heart of Sonoma Valley – with its own unique history of citrus – is the perfect backdrop for this citrus celebration.
Member Preview Friday, November 4
Tickets available here starting October 5, 2022. Not a member? Join today!
Sponsorship Opportunities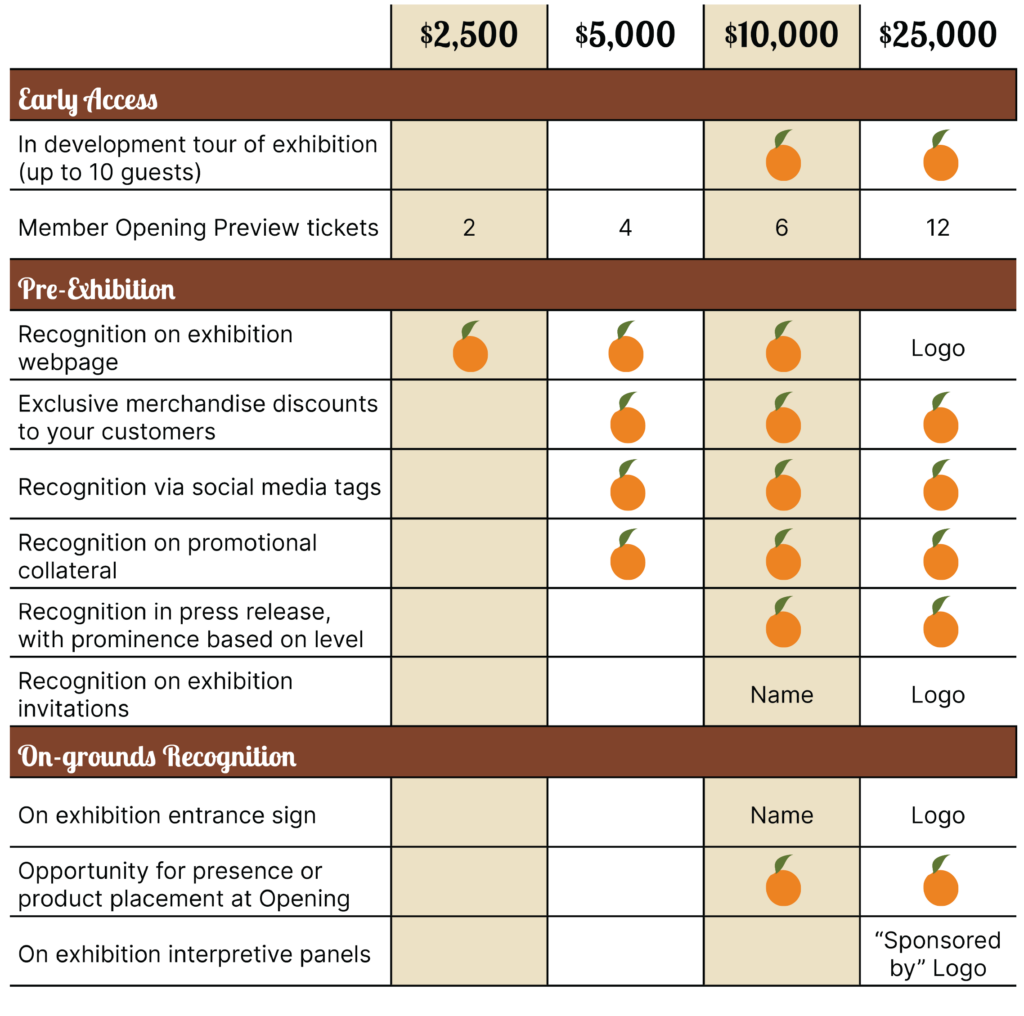 Ask us about acknowledgement for in-kind donations of fruits, plants, and culinary equipment.
Sponsors & Media Partners
| | |
| --- | --- |
| Whole Foods Market | |
Thank you for your support!