Media Assets
Sonoma Botanical Garden images and media may be used to promote Sonoma Botanical Garden solely for noncommercial, editorial purposes or personal use.
All media remain © Sonoma Botanical Garden. Please credit the photographer as listed in the filename or caption. If no photographer is listed, please credit as "Courtesy of Sonoma Botanical Garden".
---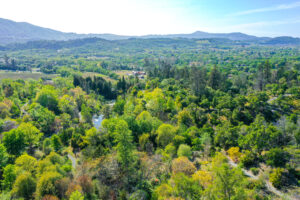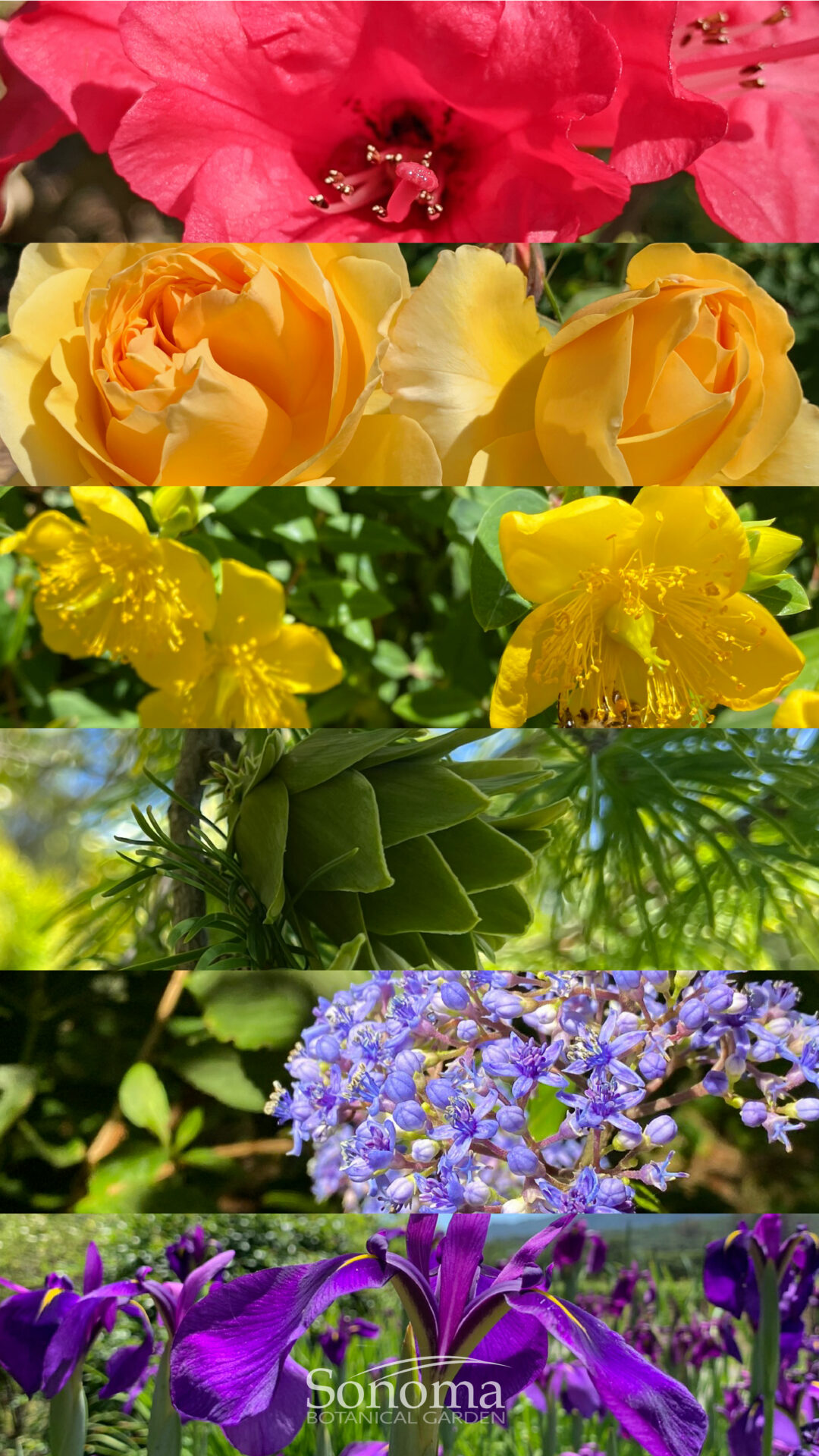 Executive Director, Scot Medbury Departing in April 2023
Sonoma Botanical Garden (SBG) announced today that Scot Medbury, the Garden's executive director since 2020, will be moving on from the Garden in April 2023 to follow his spouse, who is furthering his career as an academic librarian in the Pacific Northwest. As SBG's third director since the Garden's founding in 1987, Medbury has provided vision and strategic leadership to further set the stage for a strong future for the Garden, accomplishing numerous governance, branding, and improvement projects over the past three years.

Medbury arrived at SBG just weeks before the global pandemic began in early 2020. Under his leadership, the Garden embarked on a series of deferred-maintenance projects on its 15 buildings, while also accomplishing multiple wildfire-preparedness measures. An institutional rebrand (SBG opened originally as Quarryhill Botanical Garden) was also introduced, and the new name was rolled out in March 2021 along with an enhanced mission: to cultivate and interpret the flora of California in addition to the Garden's historic focus on Asian species. This fall, Medbury led SBG's staff in opening the Garden's California oak woodlands and in developing cool-season horticultural exhibitions within its large greenhouse. "From East to Zest," SBG's first indoor, botanical exhibition (focused on citrus), and a new California Oaks Trail opened early last month.
Remarks Jerry Newell, chair of SBG's Board of Trustees: "Scot Medbury's leadership and vision for Sonoma Botanical Garden has created the foundation for a stronger institution, with a focus on sustainability and accessibility. His horticultural background and deep interest in design have played a vital role in improving the Garden while strengthening a focus on its future. We wish him every success in the Pacific Northwest as we begin an exciting search for top talent to succeed him here in Sonoma."

Says Medbury: "It has been a privilege and an honor to work alongside the trustees and staff of Sonoma Botanical Garden during a period of substantial change. The projects we have accomplished—particularly the rebranding of the institution and the expansion of its mission—will make the Garden more relevant, resilient, and welcoming to visitors for years to come."
From East to Zest
On view November 5, 2022 – March 5. 2023
Visitors enjoy a big squeeze of color this winter as Sonoma Botanical Garden transforms its greenhouse into a cornucopia of living citrus trees in fruit. The Garden kicks off its brand-new special exhibition program with a first-time indoor botanical display, From East to Zest, an original, living exhibition illustrating citrus' colorful journey across the globe. Immersed in fragrance and color, visitors learn fun facts as they stroll, from the myth of the Meyer Lemon to the cause of the Grapefruit Effect.
Virtually all citrus originated in Southeast Asia, yet today are thoroughly ingrained in the cuisines and cultures of the Americas. Imagine Peruvian food without lemons, or Mexican cuisine without limes!
Thousands of years of citrus cultivar selection and breeding has produced a vast trove of little-known, yet distinct citrus including such culinary treats as the Yuzu, beloved of chefs everywhere today, or the Sudachi, from which ponzu braising sauce is made. Bizarre forms, like the Buddha's Hand citron, or unusual hybrids like Limequats and Mandarinquats, add to the fascinating range of citrus grown in California today. These zesty delights have travelled far from their historic ranges and new DNA evidence is changing how botanists think about this tangled floral family.
California Trail
Opens November 5, 2022
The Garden's fascinating, new California Trail leads visitors through the property's southernmost section, a 22-acre California native oak savanna adjacent to its historic Asian woodland.
The California property was added to the Garden in 1998 and is remarkable for its oak woodland and oak savanna plant communities. Visitors will be invited to enjoy and observe as Garden staff employ ecological-restoration techniques over the next several years to create space for the existing native seedbank to germinate and establish populations throughout the ecosystem. Near structures and in more disturbed areas, rare and unique California native plants will be planted to highlight sustainable, habitat-focused, and ecologically conscious garden practices.
In addition to new plantings and an extension of the overall woodland experience, the trail provides a more accessible route to the heart of the Asian garden. With no more than a 5% grade, the .4 mi trail follows the natural topography of the California section to lead guests up to the Asian garden, thereby expanding access for all.
To mark the new trail's opening, the Garden's Board of Directors ceremonially planted a Catalina Island Mountain Mahogany (Cercocarpus traskiae), arguably the rarest shrub in North America. This rare woody perennial is native to one isolated gully on the south side of Catalina Island, off the coast of southern California. It is estimated that fewer than 15 trees remain in the wild. Since its founding, the Garden has been a sanctuary for rare plants from temperate East Asia and it is delighted to take the first steps on the path to cultivating and displaying some of California's rare and unique biodiversity.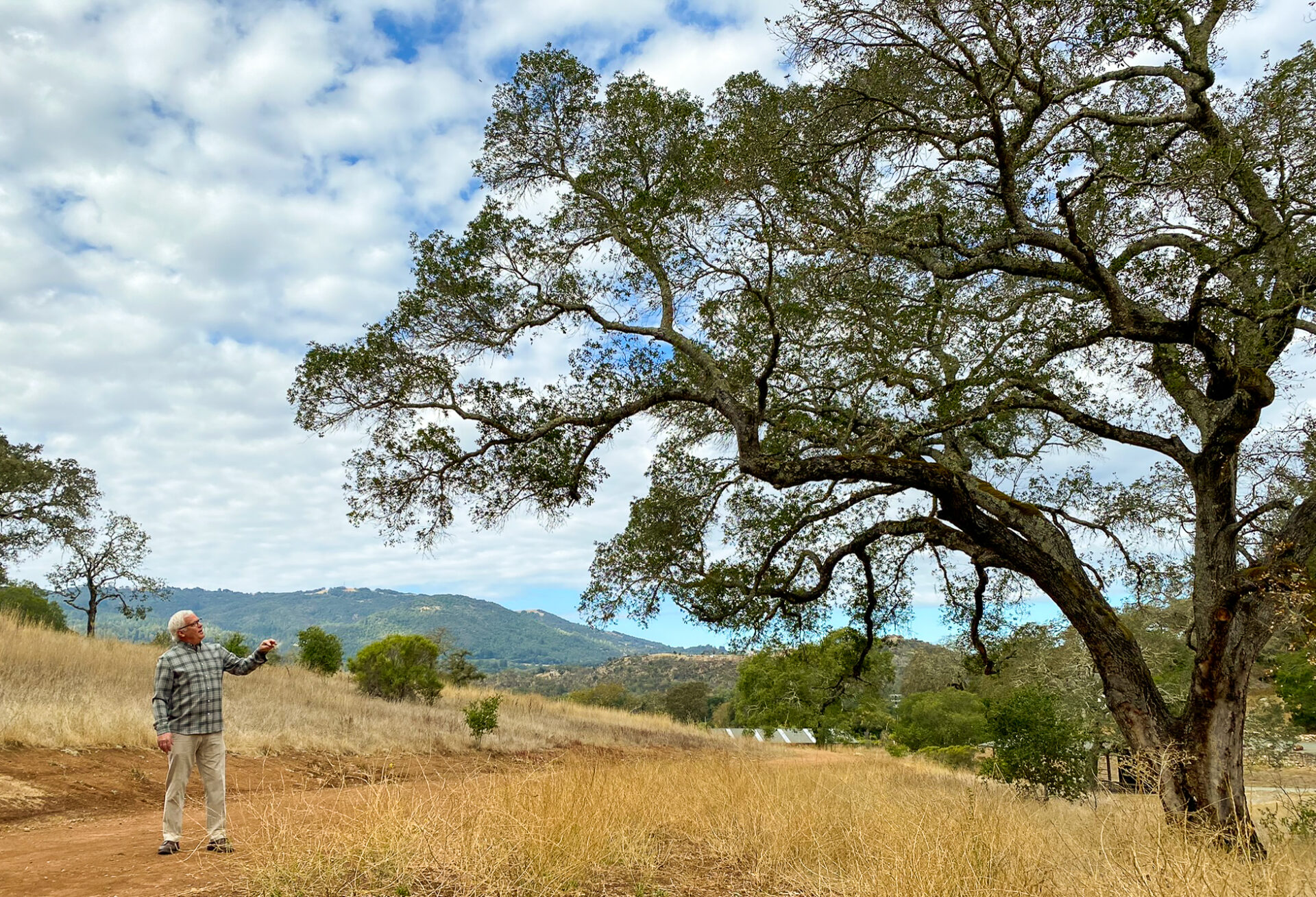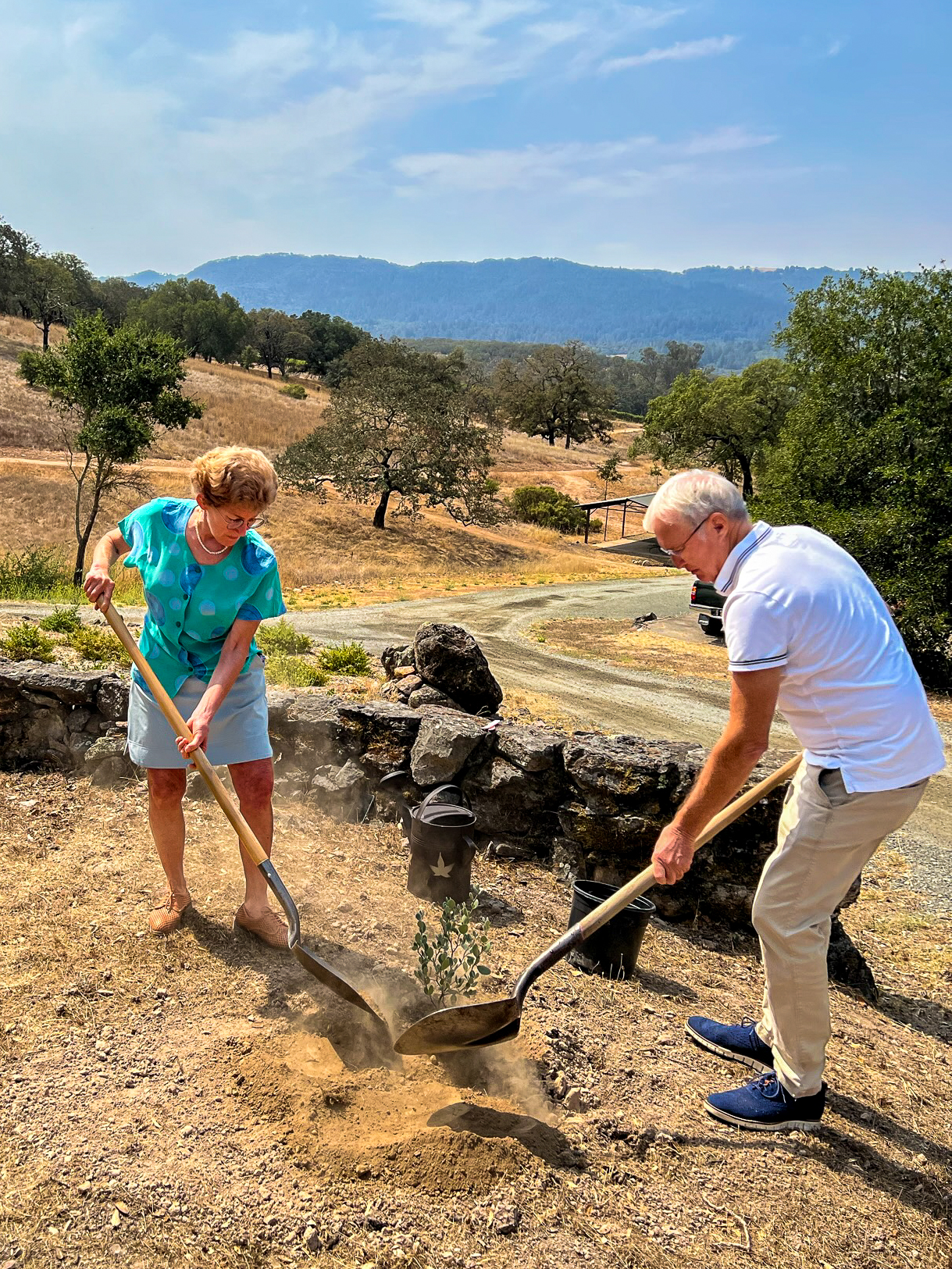 Editorial Use: The primary purpose is to promote Sonoma Botanical Garden, without accruing monetary benefit to the user (i.e. news coverage).
Commercial Use: Promoting Sonoma Botanical Garden is not the primary purpose of the use, or the use will accrue financial benefit to the user.
Personal Use: Media is used for noncommercial display on personal devices, or making image prints or copies for personal use that does not result in financial benefit or any form of remuneration in any way whatsoever.
Contact Us
707-996-3166
info@sonomabg.org
PO Box 232, Glen Ellen, CA 95442

Offices are open 9am – 4pm Monday – Friday (closed all major holidays)